Drosera filiformis, Threadleaf Sundew, is a native herbaceous plant that is best known because it is carnivorous. It gets it's nutrition from insects and photosynthesis. It blooms in the summer.
Flowers
The pinkish flowers are about 0.5 inch across. It has 5 petals, 5 stamens, and 5 sepals. There are usually 6 styles.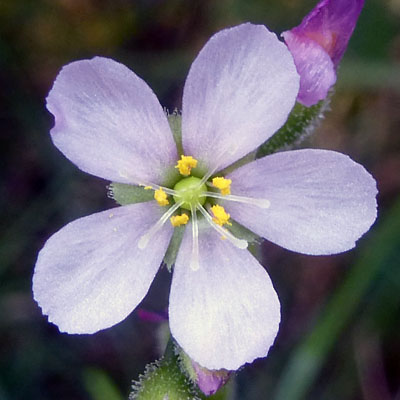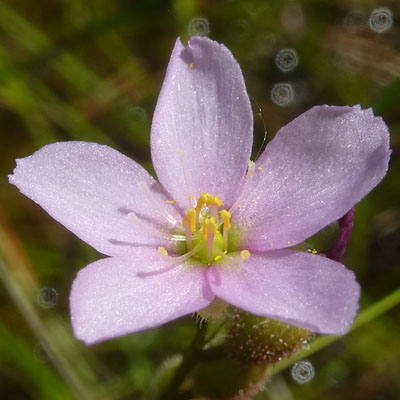 Flowering Progression
Starting from the left photo:
The flower stalk emerges from the base of the plant and uncurls with multiple flower buds on the end.
The next two photos shows the flower stalk mostly uncurled. The flowers start to mature from the bottom. The open flower is at the top of the curl. The flowers lower on the stalk are done. The flower opens one day for a few hours in the morning, then closes and the stalk uncurls more and the next bud is at the top of the curl and opens the next day.
All the flowers are done and the stalk is completely uncurled.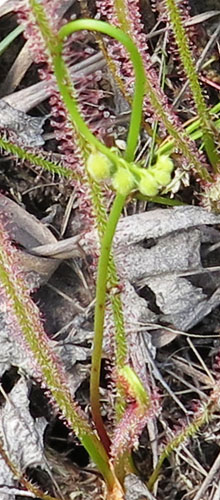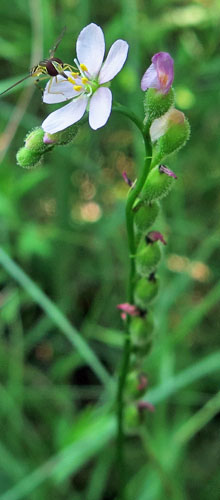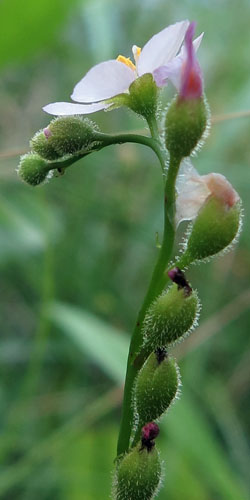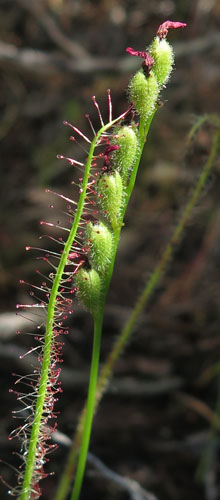 Leaves
The plant gets its name from the long narrow thread-like leaves. The leaves are basal, growing from the base, and are erect and uncurl as it grows. The leaves are covered with hairs with tips with reddish glands. The glands secrete a sticky substance that trap the insects which are then digested by the plant. The first two photos are young plants, the third is a mature plant. The last photo is a close up of the leaf.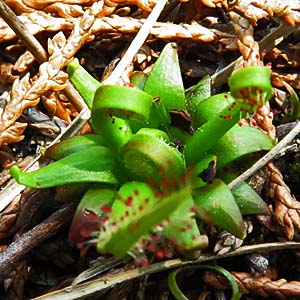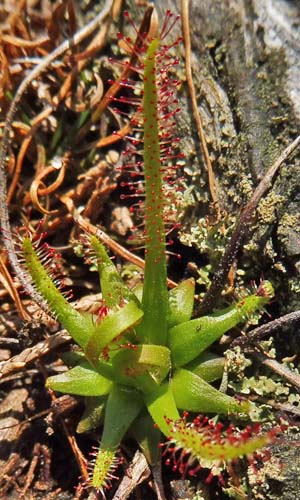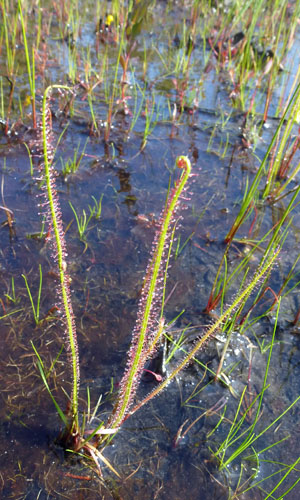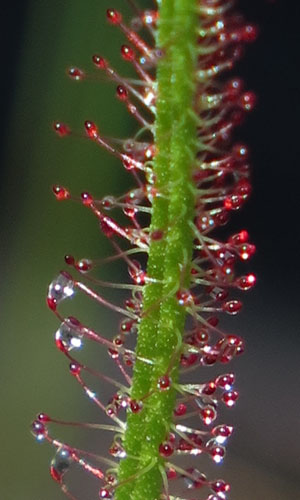 Plant & Habitat
The plant grows in bogs.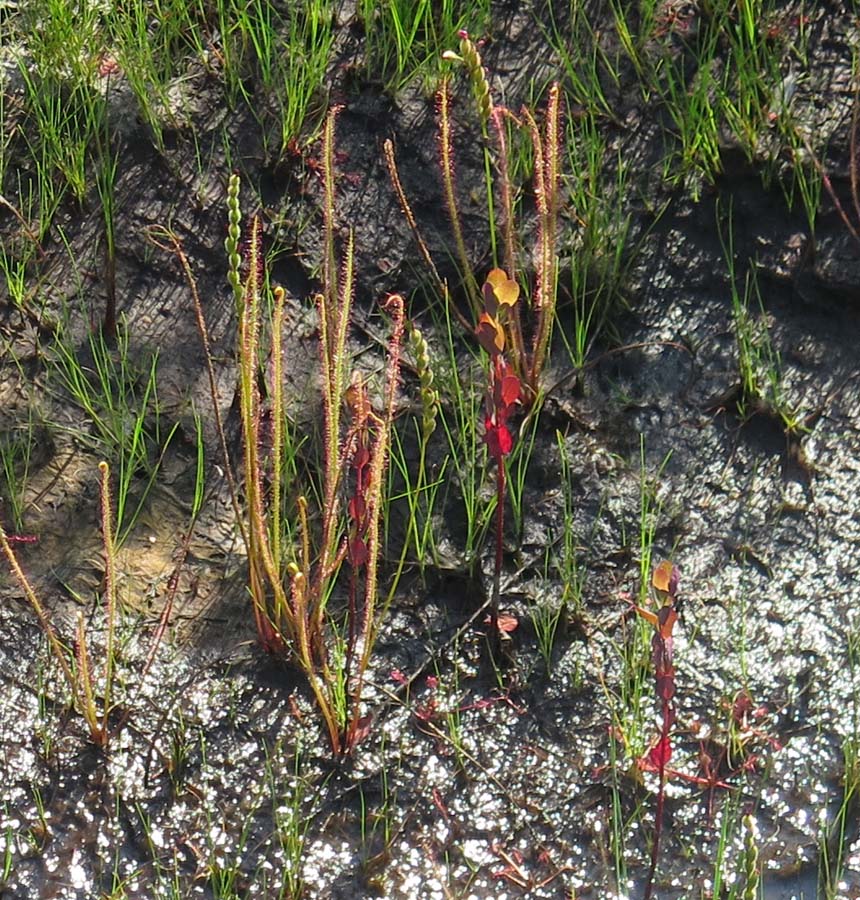 Photos by H & M Ling, June & July 2015 in the pinebarrens, NJ
Additional information