This website is a new website dedicate to Native Plants. It focuses on 'Plant Profiles & Photos' These files were originally on the Native Plant Society of New Jersey website (www.NPSNJ.org) and have been moved here. Please note our URL. Also at this point it will focus on native plants of NJ
The goal of the 'Plant Profiles & Photos' section is to present photos of native plant flowers, other parts of the plant, close-ups, some botanical information, and some identification aids.
Some plants will have more information than others.
We want to impress how beautiful, how amazing and how important plants are.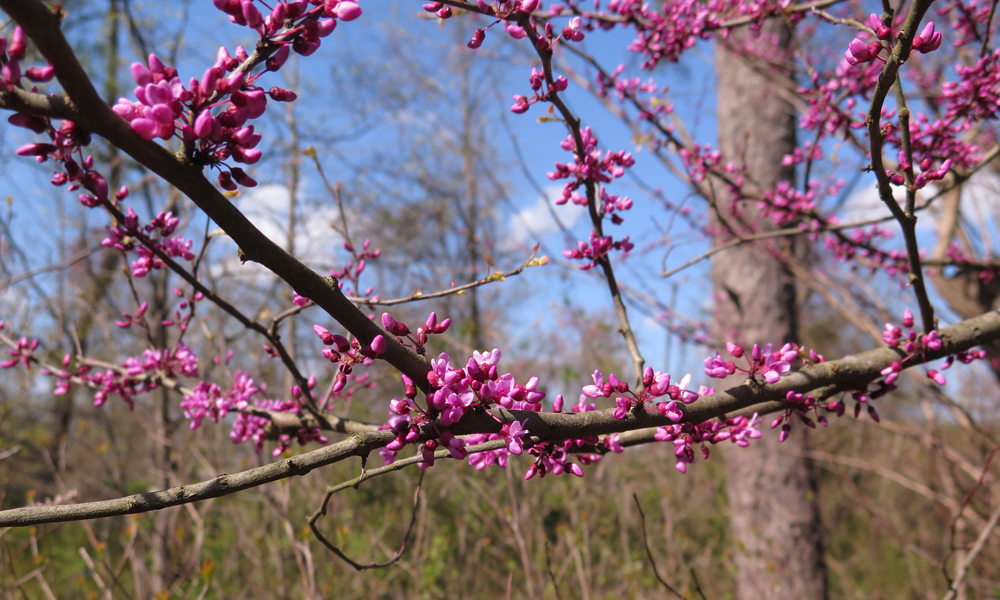 Eastern Redbud, Cercis canadensis
All things bright and beautiful,
All creatures great and small,
All things wise and wonderful,
The Lord God made them all.
(Anglican hymn)