Phlox subulata, moss phlox, forms a spreading mat growing to about 6 inches tall.
Flowers
Phlox subulata Flowers are about 3/4 inch across with distinctive notches on the petal-like lobes.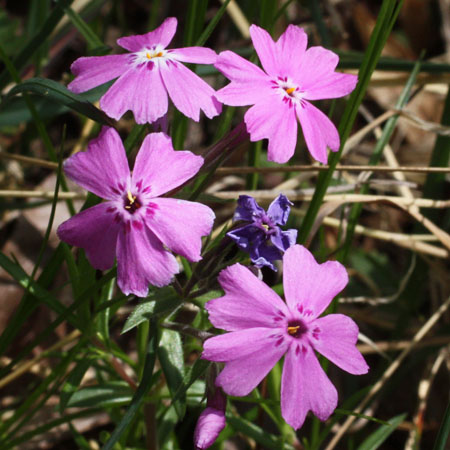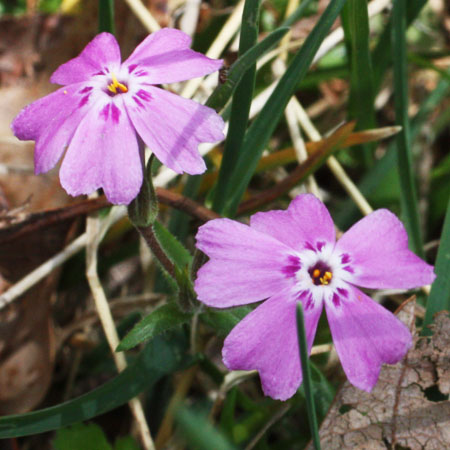 Side view of flower showing tubular corolla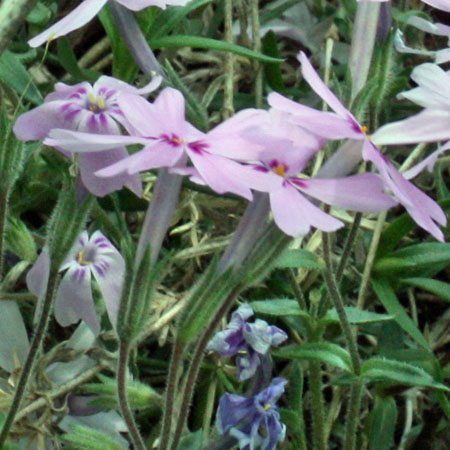 Leaves and Plant
The leaves are short, narrow, and pointed. The stems grow horizontally.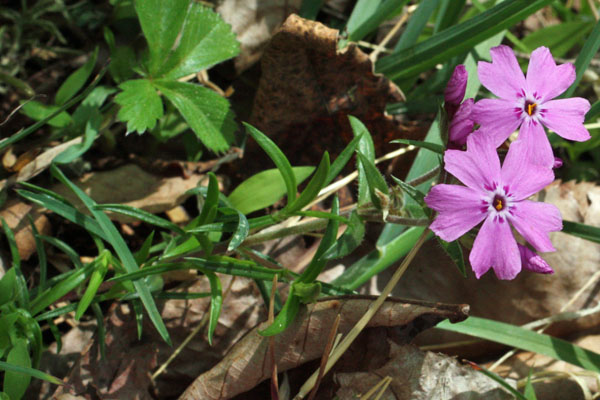 Text by Millie Ling and all photos by Hubert & Millie Ling. Photos: 4/20/2012 Mt. Tammany trail, DE Water Gap, Warren County, NJ
Additional information
Additional information / references: