Corema conradii, broom crowberry, is a native perennial low growing shrub/ subshrub that grows in coarse sandy or rocky soils in the Pine Barrens. It blooms mid March to early April.
Flowers
At the tips of the branches are tiny clusters of five or six reddish flowers. There are separate male(staminate) and female(pistilate) flowers growing on separate plants.
Below are clusters of male flowers. From each male flower are three or four anthers. Some of the anthers have opened releasing the pollen.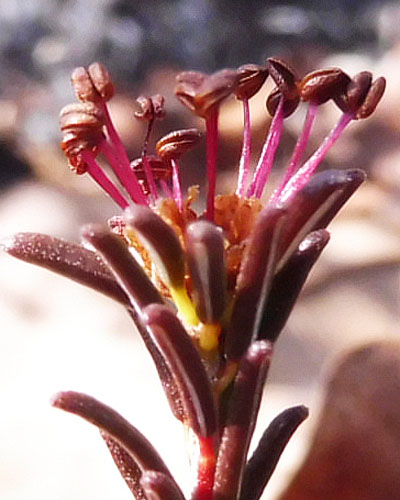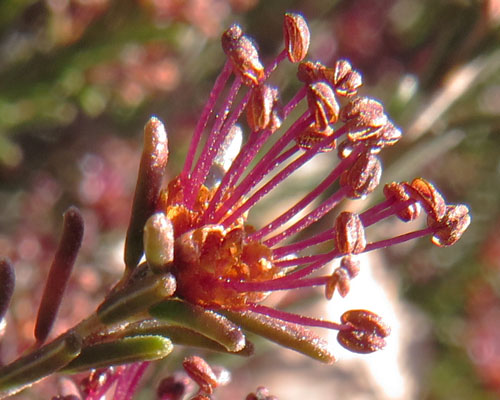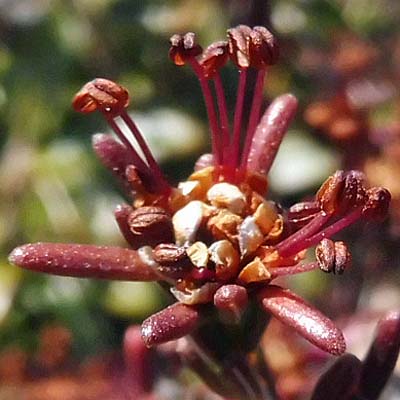 Photos below show a cluster of female flowers with their deep red pistils ( one per flower) with divided stigmas.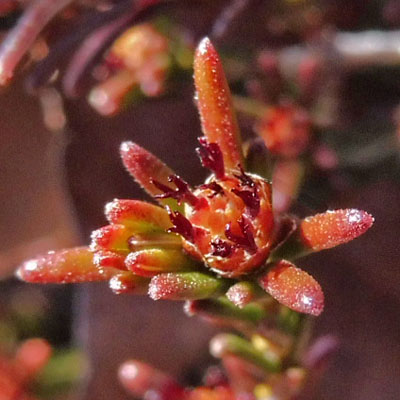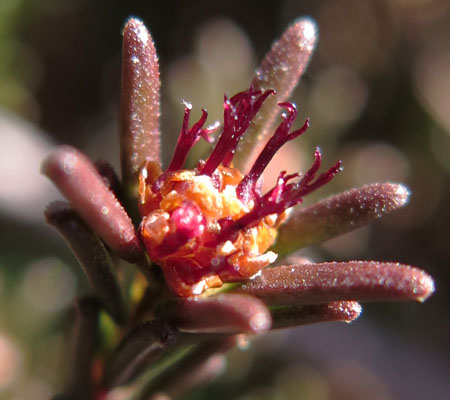 Fruit
Photos below show the fruit. In the left photo you can see the remaining stigmas on the fruit. The right photo show the new leaf growth.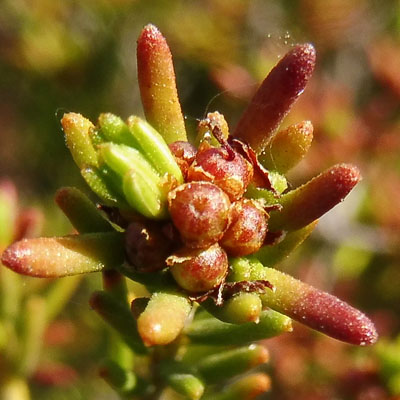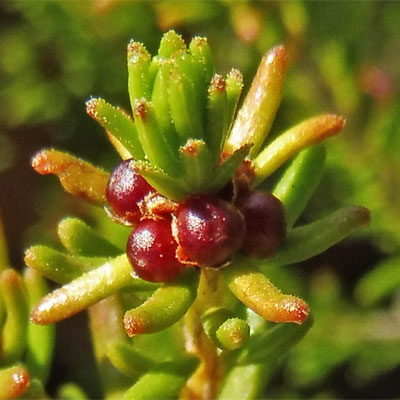 Leaves and growth habit
Two left photos show the leaves and the underside longitudinal groove. The right shows the bushy growth.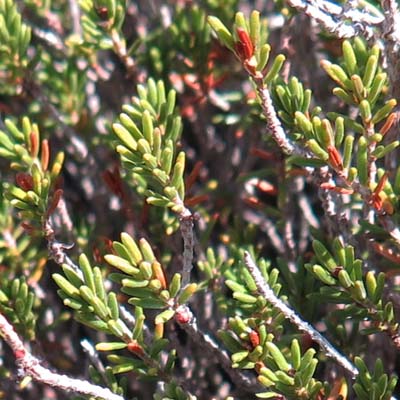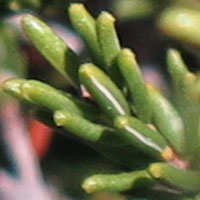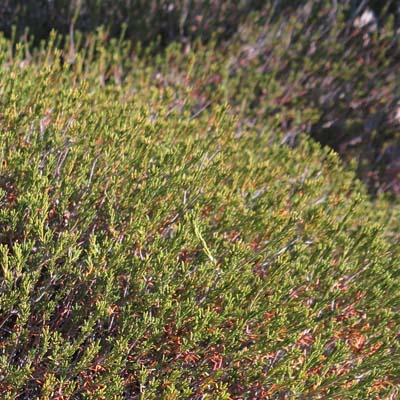 The left shows the sandy habitat. The right photo show the new flower bud getting ready for winter..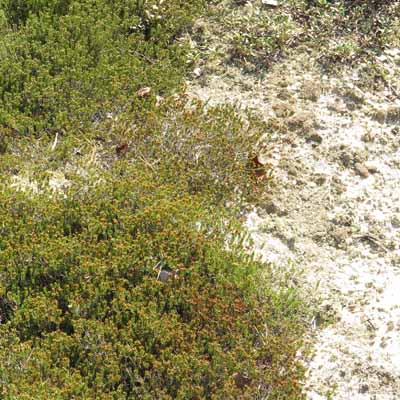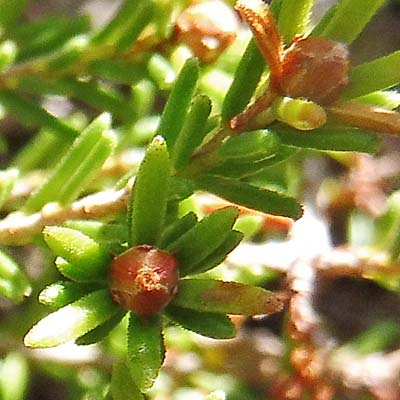 Text and all photos by M & H Ling, flowers 3/19/2019, other photos 4/28/2017, 9/24/2017, Pine Barrens, NJ
Additional information